The following are a list of some of our Preferred Professionals
(click on pictures for links to websites)
---
Accounting Services
Jacobs, Velella & Kerr, P.C. 781-449-1090

Since 1948, Jacobs, Velella and Kerr, P.C. has provided accounting and auditing services for a wide variety of commercial, industrial, non profit and professional clients throughout Greater Boston and into Rhode Island, NH and ME.

388 Hillside Avenue, Needham MA 02494
---
Profit Search, Inc. 508-875-1815


Profit Search Inc. is a recovery audit company. A recovery project will generate cash refunds from vendors who have been overpaid during the procure-to-pay process. The collections come from discrepancies such as duplicate payments, credits sitting in vendor accounts, sales taxes, various discounts and allowances and other reasons. The audit work is done by expert recovery audit staff who are CPAs or who have over ten years of audit background. A recovery project will also provide feedback about historic payment circumstances and offer recommendations to strengthen processing and reduce leakage in accounts payable. We have been providing these forensic audit services for over 15 years.

44 Voyagers Lane, Ashland MA 01721

---
---
Attorneys
Law Office of Arthur L. Kelly 617-969-6724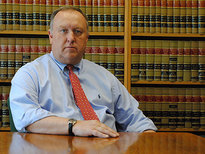 Since 1985, the Law Office of Arthur L. Kelly has proudly provided a full-service criminal defense practice to clients throughout the Boston metro area. With a strong commitment to an aggressive and dedicated defense of his clients, Arthur L. Kelly manages each case with the seasoned expertise one expects from a professional of 28 years.

580 Washington St. - Suite 2B, Newton MA 02458
---
Law Offices of Monahan & Padellaro 617-849-9049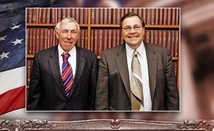 At the Law Offices of Monahan & Padellaro, your family, finances and future come first. Attorneys Marc Padellaro and Joseph Monahan work diligently to protect you, and make sure you understand the entire process along the way. Monahan & Padellaro specialize in personal injury/workers' compenstation; criminal and juvenile defense; wills, trusts, estates and bankruptcy; and litigation and contracts. With a firm commitment to excellence, Monahan & Padellaro continually demonstrate superior command of the legal field.

43 Thorndike Street, Ground Floor, Cambridge, MA 02141

---
---
Auto Services
JN Phillips Auto Glass 877-AUTOGLASS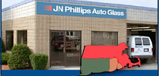 When it comes to windshield replacement, there is no one better than JN Phillips. Not only is their work of superior caliber, but they are also the first auto glass company in the country to recycle every windshield they replace. With JNP, you'll get convenient, quality service - all while being green!

Locations vary

---
Newtonville Service Station 617-244-9610


Since 1954, Newtonville Service Station has provided quality automotive services. From repairs, to oil changes, to inspections; they will take care of you.

911 Washington St., Newtonville MA 02460
---
Safelite Auto Glass 1-800-800-ASAP

Since 1947, Safelite AutoGlass has been America's first choice for quality auto repair and replacement solutions. In addition to superior customer service, value and quality, with Safelite, you'll get the added benefits of: instant real-time appointment scheduling 24/7, online scheduling, convenient in-shop or mobile service, top-of-the-line materials, and SafeTech™ certified technicians.
Locations Vary

---
World Auto Body, Inc. 617-739-5050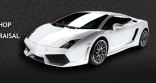 Owned by a former insurance industry professional, WAB is a fully licensed auto body shop offering a range of services. From appraisals, to detailing, to restoration; World provides quality, environmentally friendly service. Plus, they'll coordinate with the insurance companies for you making the claims process that much easier!

880 Rear Comm Ave., Brookline, MA 02215
---
---
Catering/Restaurants
Basil Tree, Inc. 617-776-9100


Since 1987, Basil Tree Inc., has provided delicious gourmet and natural catering services specifically to universities, hospitals, corporations and non-profits throughout Boston, Cambridge, Waltham, Somerville and Medford. With a focus on sustainability and great service, the Basil Tree offers the highest quality catering services. An added bonus – their new café is now open!

10 Fawcett St. Cambridge, MA 02138

---
Ristorante Marcellino 781-647-5458

Since 2002, Ristorante Marcellino has been bringing fine Calabrese cuisine to the area. Family owned and operated; Marcellino's is the perfect combination of delicious food and delightful atmosphere. From a fun family night out, to a business dinner, to your next function; Marcellino's is always guaranteed to please.

11 Cooper St., Waltham MA 02453
---
---
Distributors
GlassFilm Enterprises 978-263-9333


GlassFilm Enterprises is a sales and distribution office representing a variety of film applications that enhance the appearance of glass in commercial and residential settings. With over 25 years in the business, Founder and President, Jay Frolick, has been personally responsible for many sales, including the Sears Tower, the John Hancock Tower, the MetLife Headquarters and the State Department

Acton, MA
---
---
Emergency Loss Services
ARS Restoration Specialists 877-461-1111

For over 25 years, ARS Restoration Specialists' expert teams have been serving the New England area, 24/7. ARS specializes in: cleaning and deodorizing; flood, water, fire and smoke damage clean up and restoration; storm and other disaster recovery; mold, lead and asbestos remediation; biohazard cleanup and restoration; reconstruction and renovation and loss mitigation. With emphasis on repairing before replacing, ARS is committed to excellence.

Locations Vary
---
---
Entertainment
Musique Makers 978-263-8646
Since 1998, Musique Makers have been performing live music at various types of functions. Whether it's a black tie affair, or a backyard barbeque, their accomplished musicians are guaranteed to please the crowd. Musique Makers are able to offer a wide variety of instrumentation combinations as well as a myriad of musical styles; when combined with the expertise and talent of the musicians, the result is something truly unique. In addition to performing at private functions, Musique Makers also offer private instrument lessons.
www.musiquemakers.com
---
Pat's Ticket Center 781-647-1880


Since 1978, Pat's Ticket Center has been the go-to place for tickets to any event. With an unfaltering commitment to customer service, their dedication to providing personalized service at the highest value is refreshing. Whether it is a concert, sporting event, or a night at the theater, Pat's Ticket Center will get you there for an affordable price without the hassle!

161 High Street, Waltham MA 02453
---
---
Fine Jewelry
Knot Garden Jewelry knotgardenjewelry@gmail.com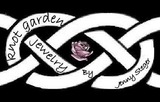 Jenny Steger, creator of Knot Garden jewelry designs unique, one of a kind pieces using a variety of materials. These hand crafted pieces are available predesigned, or you may collaborate to create your own design!



---
Santisi & Bove 617-523-1131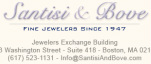 Since 1947, Santisi & Bove has provided superior quality jewelry. If you are in need of an appraisal, or just looking to find the perfect gift for someone special, this is the place to go.


Jeweler's Exchange Building, 333 Washington St. Suite 418, Boston MA 02108
---
---
Food Services
LaVallee's Bakery Distributors, LLC 866-487-9888

Since 1977, LaVallee's Bakery Distributors has been winning customers over at the first bite of their quality breads. With a continued focus on nurturing valuable relationships, LaVallee's is a unique combination of an exceptional product combined with exceptional service.

117 Beaver St., Waltham, MA 02452

---
---
General Contractors
Marulli and Son 617-285-2253

Bob and Bobby Marulli specialize in residential and light commercial buildings. With extreme dedication to value and quality, Marulli and Son truly bring people's dreams about their homes to fruition - and love to do it!

32 Swallow Drive, Newton, MA 02462
---
---
Home Maintenance Services
AAA Junk Removal 1-800-958-6548
With over 15 years in the business, AAA Junk Removal has provided professional "junk" removal. Family owned and operated, AAA Junk Removal provides the quality, cost effective, efficient removal process that you expect and deserve.

183 Cherry St., Newton MA 02465

---
Genove Oil & Air Company 781-893-919

Since 1977, Genove Oil has been the go-to company for all of your oil and air needs. From AC repair, to oil delivery, to HVAC installation; Genove has you covered. With reliable, quality work, and a dedication to superior customer service, Genove are the guys to call.

53 Williams St., Waltham MA 02453
---
---
Interior Design
Cheryl McCracken Interiors 508.543.3646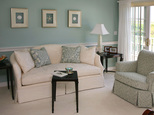 With over 25 years of experience, Cheryl McCracken is able to translate her client's thoughts and requirements into innovative and beautiful design. With a focus on mid to high-end residential and commercial design, Cheryl McCracken Interiors consistently transforms clients' interiors into comfortable, enjoyable, and warm environments.

18 Bourne Road, Foxboro MA 02035

---
---
Instructors
Joe Pulsifer Piano Studio 617-332-7773


(no website)
Joe Pulsifer is one of the foremost piano instructors in the Greater Boston area. A classically trained jazz pianist, Mr. Pulsifer offers lessons to students of all ages. He has even trained one of our own - Jes trained with Joe for nearly 10 years, and while she is nowhere near as accomplished as he, she can still liven up any room with a couple of tunes!

980 Watertown St., Newton MA 02465
---
Zumba with Nicole Callaghan (617) 413-5498

As a licensed Zumba instructor, Nicole is able to flawlessly combine hard work and fun. Her high energy classes are available to all ages and skill levels. At Nicole's Zumba class, everyone is guaranteed to leave a little lighter with an ear-to-ear grin!

Classes are held:
Tuesdays and Thursdays from 5:30-6:30 at Gann Acadamy, Waltham MA
Sunday Mornings from 9:30-10:30 at Boston Ballet in Newtonville, MA
---
---
Landscaping/Lawn Care
Nawada Landscape Design, Inc. 617-942-2985

For over twelve years, Jennifer Nawada Evans has been dedicated to helping her clients realize the full potential of their land in the most sophisticated, stylish and original way possible. Her innovative designs have not only tremendous aesthetic appeal, but they also help lead to healthier connections between people and their environments. In addition to serving clients throughout the greater Boston area, NLD has also been featured on "This Old House" several times. From small to large scale residential landscape design, NLD is committed to working with their clients every step of the way in order to achieve the desired result, and ultimately, to help bring character and identity to their home.

P.O. Box 320487, West Roxbury MA 02132
---
Pure Lawns - Organic Lawn Management 617-276-7877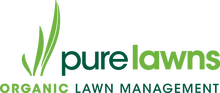 Peter DiClemente is a third generation lawn care and gardening professional, in fact, many of the lawns he cares for today are some of the same his grandfather took care of 75 years ago. He began Pure Lawns in 2010 with the goal of providing the highest quality organic lawn management to the greater Boston area. With a focus on using only natural organic methods, Pure Lawns is able to keep your lawn beautiful and healthy, all while providing you with the peace of mind that your lawn is safe for your kids, pets and the environment.

39 Jackson St. - P.O. Box 590377 Newton, MA 02459

---
S&P Torcasio Inc. 617-969-4079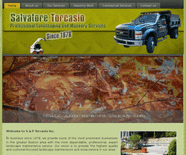 Since 1978, Sal Torcasio has been proud to offer both residential and commercial masonry, landscaping and snow removal services to the greater Boston area. With a focus on customer service, and dedication to exceptional quality at affordable prices, S&P Torcasio Inc. is guaranteed to deliver excellence directly to your doorstep every time.

11 Cooper Street Waltham, MA 02453


---
---
Mortgage Brokers
Joe Cooper, Monument Mortgage 781-761-9797

Joe Cooper began his career in the mortgage business in 1992. Since then, he has closed $1.6 billion in home mortgages. His continual commitment to providing not only the best rates at the lowest cost, but also the expertise that makes his clients comfortable is tremendously valuable, and makes him a pleasure to do business with.

1050 Waltham Street, Lexington MA 02421

---
---
Non-Profit Related
The Bridgespan Group 617-572-2833

The Bridgespan Group is a nonprofit advisor and resource for mission-driven organizations and philanthropists. Through collaboration with social sector leaders, Bridgespan is able to help scale impact, build leadership, advance philanthropic effectiveness and accelerate learning. Services include: strategy consulting, executive search, leadership development, philanthropy advising and developing and sharing practical insights.

535 Boylston St., 10th Floor, Boston MA 02116
---
---
Printers
Minuteman Press 617-244-7001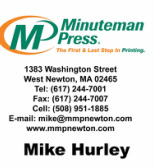 Since 1978, Minuteman Press has been the go-to provider for all of your business communications needs. Specializing in stationary, color printing, promotional products and wearables, MMP consistently combines expertise and value. With a complete range of products and services at their disposal, they are able to get your message out to customers, employees, and vendors in an efficient and attractive manner - which is why MMP has been your first and last stop in printing for 35 years.


1383 Washington St., Newton MA 02465

---
---
Realtors
Leslee Winston 781-444-1234

Leslee Winston is your number one stop for real estate listings in Newton, Needham, Wellesley, and the surrounding areas. With 24 years in the business, Leslee has acquired not only the knowledge and expertise that clients are looking for, but also the understanding of what's truly important during the relocation process: you and your family. Whether you are buying or selling, Leslee is a tremendous asset to have on your side.

1089 Great Plain Ave, Needham MA 02492

---
The Gill Realty Group 617-584-8452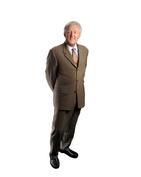 Bob Gill is head of the Gill Realty Group - one of the most notable real estate groups in the area. Specializing in first time home buying, relocation, luxury homes and new construction; the Gill Realty Group provides exceptional service – making the entire process positive for you and your family.

15 Garrison Road, Brookline MA 02445


---
---
Tiling
Precision Tiling 617-306-2013
(no website)
Since 1996, Joseph Frederick has worked in tile installation and repair for both commercial and residential projects. With extensive experience in ceramic, glass, granite, marble, porcelain, slate and mud work, Joseph has earned a reputation for work that is superior in both quality and value - earning an Angie's List recognition for superior service in 2009. Serving the entire greater Boston area, Precision Tiling should be your first call for all tile installation and repair needs.

143 Charlesbank Road, Newton MA 02459

---
---
Tree Care
Cutler Tree Service, LLC 617-852-7236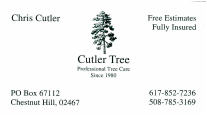 (no website)

Since 1982, Chris Cutler has been the go-to tree care professional throughout the greater Boston area. Specializing in the pruning and removal of trees on both commercial and residential properties, Cutler Tree Service should always be your first call for all of your tree care needs.

Dover, MA
---
---
Wine Imports/Wholesale
Mise Inc. 617-431-7698


After 10 years in the wine business, David Mitchell decided to form a new company, Mise Inc, which focuses exclusively on importing the highest quality, naturally-farmed wines, produced on a small scale, with minimal intervention. David also strives to unite other like-minded enthusiasts in the industry in an effort to foster collaboration of their unique insight and enthusiasm.

69 Chapel St., Newton MA 02458
---
---