Fire/flood damage? Here are some helpful tips!

---
Do you have Central AC? Here are some great maintenance tips!

---
Mass RMV


Need to renew your license? Need to apply for a missing title? The Mass RMV registry online can help!
---
Know Your Stuff



Know Your Stuff is a great website that can help you valuate all of your "stuff". It's an excellent resource that we encourage all of our clients to utilize.
---
Unofficial Guide to the DMV


This is a nice little website that can sometimes be helpful when trying to understand the registry's process. It's a little "cheat sheet" to the registry.
---
Have a new driver in the house?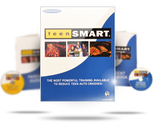 Want to help your teen be a safer driver, and save some money on your policy? The Teen Smart program is a great opportunity for your new driver to learn some great driving techniques, plus companies offer discounts for those who complete the certification. Bottom line: this is definitely worthwhile.
---
---
Printable Forms
---